Fall In Love With Your Floors
Your home should be a reflection of your lifestyle and your taste — and your floors are no exception! Choose from a variety of tile, laminate, vinyl, and hardwood flooring styles when you choose 2 Day Flooring for floor installation. Contact us today for a free in-home estimate and information about our 2-day floor installations.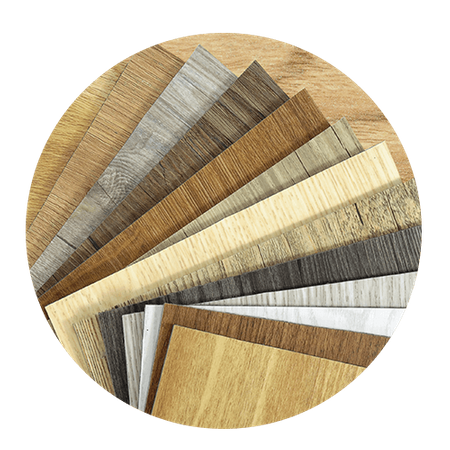 Why Choose 2 Day Flooring For Your Lutz Home?
For Your Land O' Lakes Home:
Our in-home estimates are free of charge

You'll have access to more than 15 floor brands

We install floors in just two days

Your floors will be high-quality and beautiful
Flooring Installation In Lutz
Your hardwood flooring is looking a little rough around the edges. It's been decorating your home for a very long time – even before you moved in. If you're ready for a renovation, then our flooring services will be of some assistance to you. Even though we're located in Tampa, we love catering to the gregarious people of Lutz, FL.
About Our Top Rated Local® Flooring Company
Are you looking for a prompt flooring installation service? Are you searching for flooring services that will make your home look like the vision in your head? Our flooring company makes our services simple and prompt because we're the leading expert company in Tampa. At 2 Day Flooring, we value communication. We find it to be one of the key components behind our success. By instituting communication early in the relationship, you're able to decide the best flooring options for you as well as how you would like the process to proceed. We're interested in creating an open flow of communication with you to ensure your dreams are liable to come true when you pick the right flooring option for your home. By listening, we're able to help you create the vision you want and stay with you every step of the way. Whether you're interested in just an installment or in our services from start to finish, we'll make sure to help you decide on a top-quality flooring option as well as one that stays within your budget. By following our values, we're able to give you a flooring option that will pull your room together.
About Our Flooring Services
We offer many flooring options. They include tile, vinyl, laminate, and hardwood flooring. You can decide to pick these flooring options with us or you can come to us for the installation process. We pride ourselves on having flooring services that are prompt, reliable, and cost-effective. We know the importance of having a room that's put together and beautiful. We know you want flooring in your home that makes your guests do a double take. When you decide on our flooring services, we'll help to transform your home into the one you've been dreaming about. You can rest easy knowing you're in good hands when you decide on 2 Day Flooring for your installation and to choose the right floor option for your residence.
How We Can Make Your Home Perfect In Lutz
Even though we're the leading expert company in Tampa, we also enjoy catering our services to the Lutz area. If you're a resident of Lutz, then you know you have options when it comes to renovating your home. However, are you prepared to pick a company that does the job as quickly as possible? 2 Day Flooring is a professional, knowledgeable, and dependable flooring company. We know when you do a renovation you want to have the best for your home. We understand that you want to be with us every step of the way to make sure everything is done properly. When you decide on 2 Day Flooring, we will listen to what you want, so we're able to make your dreams come true.