MODERN FLOORS You'll Love
Hardwood, Tile, Laminate, and Luxury Vinyl Floors for Your Tampa Home
Beautify Your Tampa Home
New floors are a quick and easy way to update your home. When you work with 2 Day Flooring, you'll be able to choose from stylish hardwood, classic tile, realistic laminate, or luxury vinyl floors. We will also install your floors for you — in just two days! Contact us today and we will provide a free in-home estimate.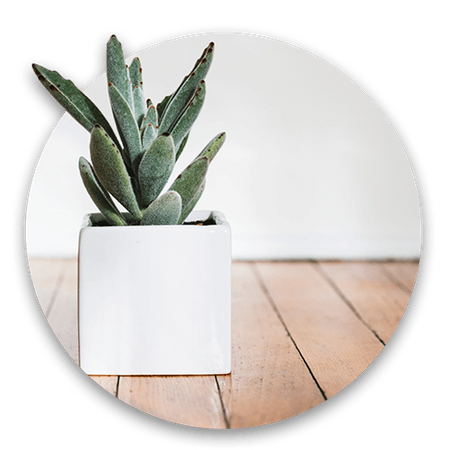 Choose 2 Day Flooring
And Receive:
A free estimate on new floors in your home

A large selection of different flooring styles from over 15 brands

Guaranteed 2-day floor installation

Beautiful floors that suit you and your lifestyle
Flooring Installation In Tampa
Welcome our fellow Floridians to a floor installation company that caters to the Tampa region. As a Top Rated Local® Flooring Service in the Tampa area, we strive to offer different flooring options that will add a little oomph to your home. When you walk into a room, isn't the first thing you notice the floor? Whether or not the floor is attractive, hygienic, or comfortable? When the floor looks nice, don't you want to take off your shoes to keep it clean? One of the most important features of a home is the flooring that's in each room. The flooring in a home can be the main attribute that ties everything together to give your residence the vibe you want for it. From creating a fresh new look to instituting a cozy atmosphere to relax after a long day, your flooring will be the main facet in making your house a home.
About Our Flooring Installation Company
As flooring experts located in the Tampa, FL, area we make flooring simple. With more than a decade of experience in flooring installation, we're able to make the steps straightforward toward giving you a new floor. We don't believe in only installing new flooring in your home, we believe in giving you the flooring for your residence that you've always wanted, so you're able to pull your home together. We offer flooring installation services that will transform your house into what you've always dreamed it could be. Additionally, our flooring installation company makes the process very easy. We'll give you a free estimate, we can help you figure out the best option for your home, and we'll get started. Our flooring installation won't take months or years either, we'll make sure to finish your new floor in a timely fashion, so you have the peace of mind knowing that your floor is prepared and ready for you. When you hire 2 Day Flooring, you'll have the knowledge that you're in the best hands for flooring installation.
What Can 2 Day Flooring Offer You
2 Day Flooring focuses on flooring services that will offer you the home of your dreams. Our services range from hardwood, luxury vinyl, laminate, and tile flooring. Each of the flooring options we offer will provide you with something different for your home, similarly to how 2 Day Flooring can present you with a service that differs from other floor installation companies in the Tampa region. By choosing 2 Day Flooring, you'll be appointing a reliable, experienced, and timely service that will come into your home to create the look you want. If you would like to take advantage of laminate flooring, then you'll have a flooring option where you'll never have to worry about spills again. With tile, you'll have a beautiful, unique floor that will draw the eye. Hardwood floor provides a classic, warm feel in your home. Lastly, luxury vinyl isn't only for homes stuck in the 50s. Luxury vinyl is an affordable option that will make your home look clean and put together with various color options.
About Tampa
As one of Florida's major cities, there are probably a lot of flooring installation companies to pick from. Located on the west coast of Florida near the Gulf, Tampa has a population of near 400,000. This means that you have the pick of the litter when it comes to deciding on a flooring option right for you. When you decide on 2 Day Flooring, you'll have a flooring installation service on your side who knows the Tampa area and will help you decide on the best look for you home not the most expensive. For more information on our flooring company, fill out the form below and we'll contact you in a jiffy.