Opt For Durability And Design
If you're looking to update the floors in your Citrus Park home but still need something that can stand up to the wear and tear of everyday life, laminate flooring could be a great solution for you. With a variety of patterns available, you can customize your floors to fit perfectly with the rest of your decor. Contact 2 Day Flooring today to talk about your vision for better floors.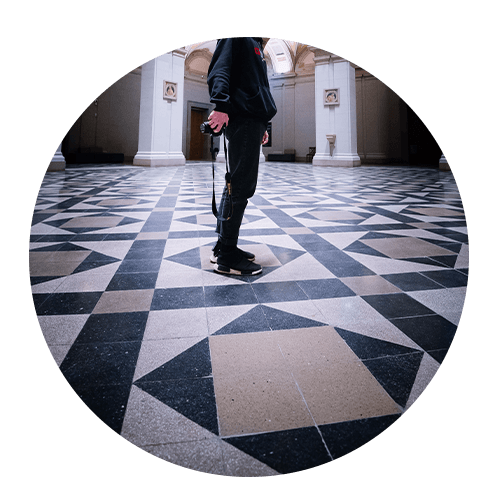 When You Work With 2 Day Flooring To Get Your Laminate Flooring Installed, You'll Receive:
A free, in-home estimate for your project
A selection of top-brand laminate flooring options
Quick and professional floor installation
Laminate Flooring For Your Citrus Park Home
Authentic looking floors may be hard to come by unless you install laminate flooring in your home. This type of flooring is made to look like wood, stone, and other flooring materials without you needing to worry about actually using those materials for your flooring. For example, if you adore hardwood, but don't want to deal with the maintenance, then laminate flooring could be your best option.
If you'd like to go for a different look, then 2 Day Flooring has a variety of services that will help your home look fantastic. What's great about laminate flooring is that it's an affordable option that looks authentic, but without the upkeep and the cost. While we also offer hardwood flooring services, laminate is a great option for those who want to get sought-after looks without any of the hassle. For further information on laminate flooring, talk to a professional floor installer today.

Add Laminate Flooring Through Your Home
Laminate flooring offers you an authentic look without you needing to install hardwood in your home. This option is a great one because you don't have to worry about your pets scratching your floor or your kids spilling on it. Instead, you can quickly wipe up the mess if that does happen and not have to worry about any damage to the floors. Laminate flooring has properties that will maintain the look of it. If that's not beneficial enough, then you can pick from a wide variety of colors, textures, and styles, which adds a touch of versatility to your home. If you don't want to have authentic looking wood, then you can choose another option such as stone.
Why Should You Choose Laminate Flooring?
Laminate flooring is such a great option because of the benefits that it offers. This type of flooring is easy to install and will update your floors without you needing to worry about the hassle. Laminate flooring will add a different ambiance to any room in your home and you can put it anywhere in the home. While it's great for high traffic areas, it also looks good in bedrooms, dining rooms, and even family rooms. If you'd like something that's durable and beautiful, then laminate flooring can be the best option due to the fact that its resistant to stains, scratches, and it's all offered for a great price.
Choose 2 Day Flooring To Make Your Home Look Fantastic
When it comes to home renovations, it's best that they are kept easy and stress-free. At 2 Day Flooring, we can offer you exactly that. We'll come to your home on an agreed upon time to start the installation process. We'll maintain communication, so you know what's going on at all times. Additionally, we have the necessary experience to ensure that no matter the type of the project or the size that it'll be exactly what you want. We strive for customer satisfaction, which is what you can expect with our Top Rated Local® Flooring Services. Are you ready to increase the value of your property? Contact us today, if so!