FLOORING EXPERTS
Hardwood, Laminate, Tile And Luxury Vinyl Flooring Sales And Installation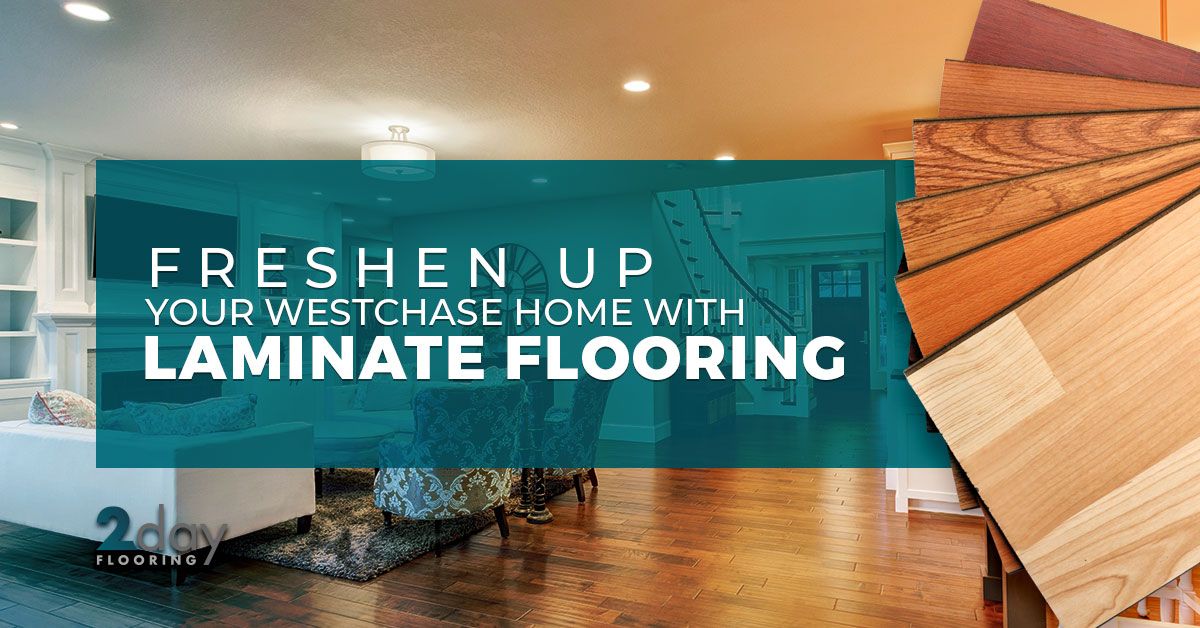 Laminate Flooring For Your Home In Westchase
At 2 Day Flooring, we offer flooring sales and installation for a variety of different types of flooring options to ensure that your home looks superb. Our premier flooring installation professionals, strive to provide you with options that will make your home look beautiful. We also offer free in-home estimates if you'd like to know how much it could cost you to work with us. Additionally, keep in mind that when you get an estimate from us, you're under no obligation to work with us. If you'd like to schedule a free in-home estimate in Westchase, FL, then take the time to contact 2 Day Flooring.

Get Durable And Authentic Looking Floors In Your Westchase Home
For those who aren't sure about laminate flooring, it's a great way to get everything you want without having to worry about the hassle of maintaining the floors. Laminate flooring looks authentic like wood floors but without you needing to go above and beyond to clean and sustain the look of it. What's great about this flooring option is how it's durable and scratch-resistant while still looking beautiful. If you have small children or animals, then laminate flooring can be the best option since it's good for high-traffic areas and able to withstand a lot more than other types of flooring. In addition, it comes in a variety of different colors, textures, and styles, so you can find something that's perfect for your home.
Unlike luxury vinyl from decades before, you can take advantage of a variety of options with this embossed flooring option, especially because it adds a hint of realism to your home. From wood to stone, you won't go wrong with this flooring.
What Can Laminate Flooring Offer Your Home?
Laminate flooring can offer any Westchase home a lot. As we mentioned above, this type of flooring is great for high traffic areas and homes that have young children or pets. While you may want to go with another type of flooring for aesthetic reasons, laminate flooring can offer you durability as well as beauty. With a variety of options with laminate flooring, you can style the floors of your home to exactly what you want and all for an affordable option. Laminate flooring can offer an unbeatable ambiance and resilience. Now, how can you beat an aesthetically pleasing house with floors that will withstand even the most rambunctious of nights?
Hire Flooring Experts From 2 Day Flooring
The flooring experts at 2 Day Flooring go above and beyond to make sure that you're happy with the results of your home. What's neat about working with us is how we make things simple. We'll make sure that the process of installing new floors or just purchasing them is fluid and easy. No matter if it's a large or a small project, we'll do our best to ensure that everything goes smoothly. We'll maintain a two-way road of communication to ensure that both parties are in the loop during the process. We'll provide you with advice on choosing the best flooring for your home and make sure that you understand the process of buying and installing flooring. If you'd like to eliminate worrying and stress when it comes to flooring, then choose 2 Day Flooring to make your Westchase home look high-quality and beautiful.