Experience Highly Textured And Detailed Floors
If you're looking into flooring options for your Citrus Park home, luxury vinyl flooring is the perfect way to combine the aesthetic of hardwood with the affordability of laminate floors. With the ability to customize texture, appearance, and style of installation, you can have the floors of your dreams for the fraction of the price. Contact 2 Day Flooring today to get started.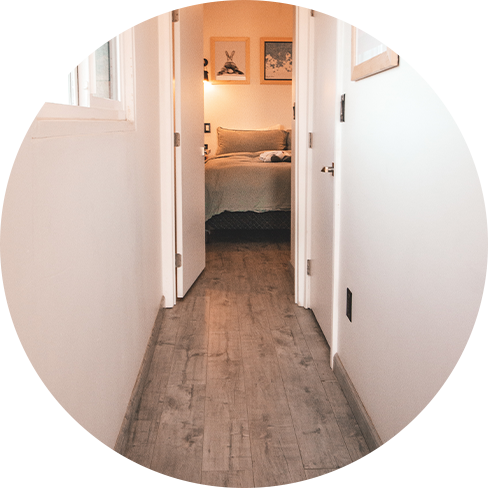 When You Choose Luxury Vinyl Flooring Through 2 Day Flooring, You're Also Choosing:
A flooring option that won't break the bank

Trendy interior design materials that are easy to care for

Quick and professional installation contractors
Luxury Vinyl Flooring For Your Citrus Park Home
Luxury Vinyl flooring will make your Citrus Park, FL, home feel and look amazing. What's neat about luxury vinyl flooring is how it'll provide you with the look you want at an affordable price. While this option has become more popular in recent years due to the easy maintenance of it and the many options it affords, luxury vinyl flooring will transform the look of your home with just a flooring installation. If you'd like to spice up the look in your home, then we urge you to take advantage of our Top Rated Local® Flooring Service in Citrus Park, FL.

Make Your Life Easier With Luxury Vinyl Flooring
Do you want to get exceptional results from a trusted flooring service? Of course, you do! 2 Day Flooring offers a variety of flooring options that will make your home look incredible. Luxury vinyl flooring is one of the many flooring services we offer because it's perfect for a majority of homes. This durable and aesthetically pleasing option creates a clean look in a house.
It's easy to maintain, which makes it a great option for high traffic areas through a residence. It's also a great option because of how it's stain resistant. This type of flooring is also not susceptible to moisture and scratches. This means if you have small children, pets, or you want to redo a room that is exposed to a lot of moisture luxury vinyl flooring is one of the best options. Luxury vinyl flooring can make your life a little easter by exceeding your expectations and transforming your home.
Provide An Aesthetically Pleasing Option To Your Citrus Park Home
If you're looking to renovate the flooring of your home, then you've come to the right place. Luxury vinyl flooring is an easy option for any home. However, what's more important is that it's an affordable option that's also beautiful. When you choose this option, you can expect a wide variety of options to make your home look much different. If you'd like to incorporate a more unique look in your home, then luxury vinyl flooring can meet your needs. From durability to beauty, you can't go wrong with this gorgeous and versatile flooring option.
Why Choose 2 Day Flooring For Your Home Renovation
At 2 Day Flooring, we make flooring installations easy. Instead of calling us without a response or jumping through hoops, we'll make sure to keep you in the loop of what's going on and create an avenue of communication. We'll provide you with high-quality results as well as answer any questions you may have. Luxury vinyl flooring will offer a different vibe to your home and we'll work with you to make sure that it's what you want. Regardless of the size of the project, our flooring services will provide you with great results. From the easy installation process to choosing the type of luxury vinyl flooring you want in your home, 2 Day Flooring will be with you every step of the way.