Try Something Unique
If you're planning on upgrading your floors, consider installing tile flooring throughout your home. It's affordable, easy to care for, and can be customized in countless different ways. Explore different options for tile flooring throughout your Land O' Lakes home with 2 Day Flooring today. Contact us to get started.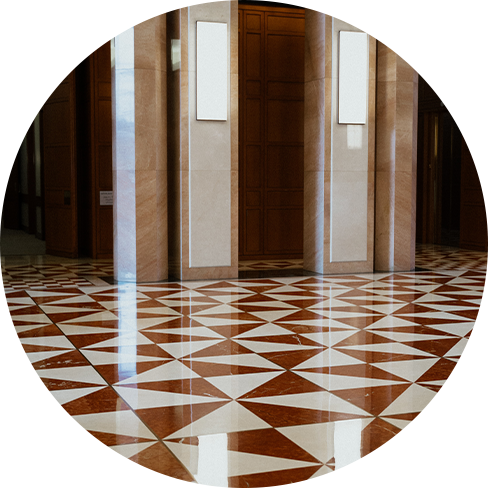 Choose 2 Day Flooring To Install Your Tile Floors And Customize Aspects Like:
Tile size

Tile shape

Tile color

Tile pattern

Grout thickness

Grout color
Tile Flooring For Your Home In Land O' Lakes
When you think about tile flooring, what comes to mind? Does it just belong in the kitchen or bathroom? Or do you think tile flooring is too fragile or difficult to maintain at all? The truth is that tile flooring can be a great addition to any room of your home and is actually very simple to take care of! In fact, in a hotter location like Land O' Lakes, it's a perfect way to keep your home — and your feet — a few degrees cooler. If you're interested in having tile flooring installed in your home, contact 2 Day Flooring for more information.

Keep Things Cool With Tile Flooring
It's no secret that Florida stays pretty warm throughout the year. You can keep your home cooler than the elements by installing tile flooring. Traditionally, tile floors are installed in kitchens, bathrooms, and other areas that are more prone to messes, but tile can be a beautiful addition to any room of your home. If you have a young child that wanders the house will spillable contents in tow or you have a pet that isn't entirely house-broken yet, tile is a great option for the whole house because it's easy to clean, hypoallergenic, and moisture-resistant.
Tile is also a great way to give your house a more unique and customized look. Whether you choose different patterns from room to room or you're just looking for a style that stands out from your neighbors', tile flooring is the perfect option for you.
The Benefits Of Tile Flooring In Your Land O' Lakes Home
Not only is tile flooring easy to clean and maintain, but the ability to customize the look of your floors are endless. Choose from different tile shapes, colors, sizes, and overall patterns and designs for a truly unique floor. On top of being water-resistant, tile flooring is also resistant to scratches and stains. Tile flooring is more durable than many people think, and it is, in fact, resistant to a lot of types of damage.
If you're interested in having tile flooring installed in your home, contact 2 Day Flooring. We can help you decide what patterns, sizes, and colors will suit your lifestyle and your home best.
Top Rated Local® Flooring In Land O' Lakes
Don't find the perfect tile flooring option only to have it installed improperly. When you hire 2 Day Flooring, you'll receive quality and professional floor installation service that's unmatched. While other companies can take several days and even weeks to finish a job, we are able to finish the job in just a couple of days — and with amazing results. At 2 Day Flooring, we are committed to our customers' satisfaction and work with care and diligence from start to finish on each project. Whether you're looking for an estimate or you're ready to start ripping up floorboards, 2 Day Flooring makes your needs a priority and we use our experience to give you the best floors possible. Contact us today for more information about flooring options or if you'd like to schedule an appointment for an in-home estimate.