FLOORING EXPERTS
Hardwood, Laminate, Tile And Luxury Vinyl Flooring Sales And Installation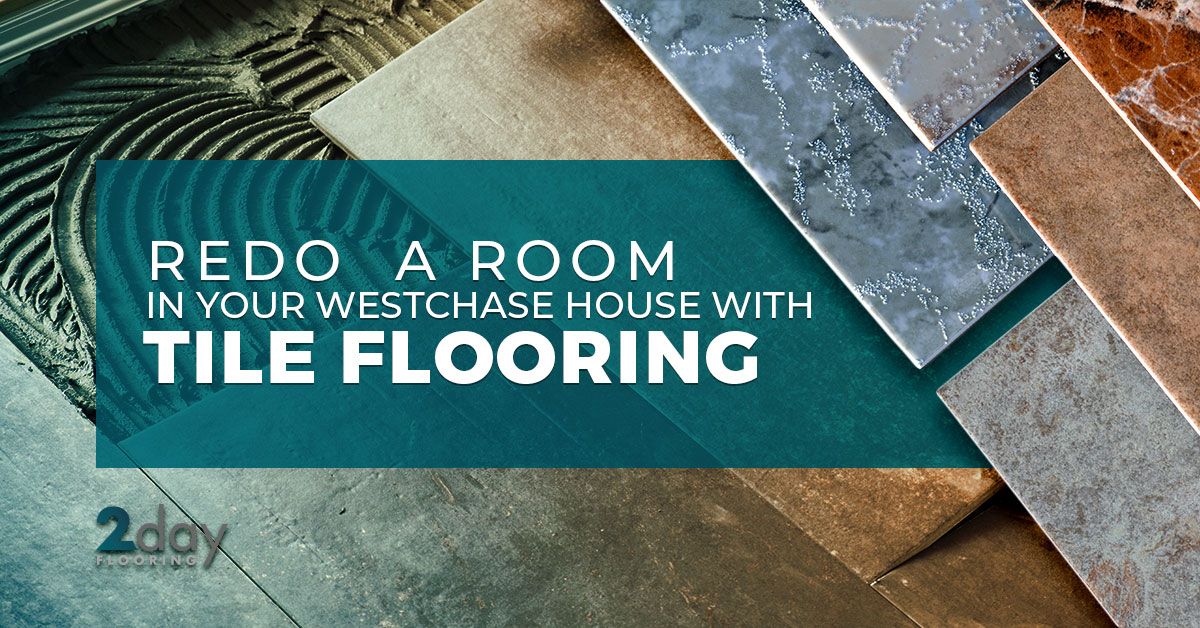 Tile Flooring Options For Your Home in Westchase
Tile flooring is one of the most versatile options out there when it comes to choosing floors for your home. Tile is unlike a lot of other options since it can be put in areas of your home that are exposed to water. Unlike hardwood flooring or luxury vinyl flooring, tile flooring can be placed in rooms through your home that is high traffic and susceptible to water such as the laundry room. If you'd like to get an in-home estimate for your Westchase, FL, home, then we have you covered. Contact us today to learn more about tile flooring and what it can do for your residence.

Add A Shine Of Tiles To Your Home
Tiles can be shiny, colorful, and come in a multitude of sizes. They can be placed in a pattern, a traditional style, or depicted in more of a rustic look depending on your home. Tiles come in a variety of different styles and shapes. Not only can you choose exactly the look you want to go for with tiles, but you can pair it to enhance the ambiance of your home. Tiles are a great choice to brighten up a home, add a more organized look, or enhance the style of it. Not only can you add a beautiful and sleek shine to your home, but you can also expect these tiles to be practical. There's nothing better than enhancing the look of your home with a flooring option that's aesthetically pleasing and functional.
What Rooms Benefit From Tile?
Living in Florida, you're constantly in need of some cooling off. We understand, which is why tile can be such a refreshing choice. Not only will you stay cool in your home, but you can add a softer tone to the floor by using a rug. Tile can look great in a variety of rooms. Some of the rooms that we recommend putting tile in are the following:
Patio/porch
Kitchen
Bathroom
Laundry room
Mudroom
Sunroom
Basement
Family rooms
These are just some of the rooms that tile would look best in. If you have any questions about what room tiles would look great in, in your home, then reach out to one of our flooring experts today.
Hire A Prompt And Honorable Company
At 2 Day Flooring, we strive to not only be a premier flooring installation company, but a resource for any questions you may have about flooring options. We offer complete installation that's stress-free and easy. When you work with us, you shouldn't expect to deal with hassles or jump through hoops to communicate with us. By providing high-quality flooring services and products, we're able to make sure that your flooring looks exactly the way you want it to. Whether you have a small project that needs to be completed or a large one, our team of highly-trained flooring professionals will complete it in a timely fashion and make sure you're satisfied. If you'd like to schedule a free in-home estimate, then we urge you to call 2 Day Flooring.