Improve The Value Of Your Home
Hardwood floors are not only a gorgeous addition to your home, but they also increase the value of your property. Hardwood floors are not as difficult to take care of as you might think, and they can actually last decades with easy maintenance. If you've always dreamt of having hardwood flooring installed in your Citrus Park home, today is the day. Contact 2 Day Flooring to get a free, in-home estimate.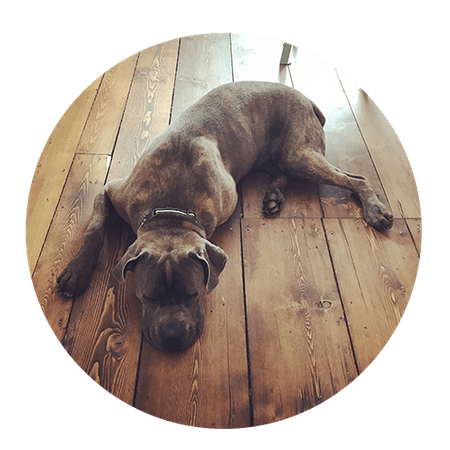 The Benefits Of Hardwood Flooring From 2 Day Flooring Include:
The ability to customize the wood type and stain
The option to customize the side and direction of planks
A quick and professional installation as valuable as your new floors
Warm Hardwood Floors For Your Citrus Park Home
From warm and inviting mahogany to exotic and exceptionally beautiful Brazilian cherry, our hardwood flooring options are exactly what you need for your home. It will add a more classic vibe to your home or you can go the more comfortable route and install warm tones for your flooring. We offer a variety of fantastic options for your Citrus Park, FL, home, which means no matter what you're looking for, we have you covered. If you're looking to add flooring that's beautiful and durable, then contact us to learn more about our hardwood flooring services. Keep in mind that we also offer free in-home estimates without any obligation to choose us.

Add Warmth And Beauty To Your Citrus Park Home
When you think of hardwood flooring, you probably think of warmth, beauty, and durability. Hardwood flooring is something that a lot of homeowners enjoy because of how warm and inviting it is. When you step into a room that has hardwood flooring in it, you probably feel comfortable and attracted to the beauty of the aesthetic of the room. It's easy to feel comfortable in a home that has a charming aura due to the wood flooring. When it comes to durability, hardwood floors, when taken care of, will be in great condition for a number of years. By using the right cleaning products on hardwood flooring, your floors will be in great shape for years to come.
What To Know About Hardwood Flooring
Wood flooring comes in two different types: hard and soft. Hardwood is from trees that tend to take a lot longer to grow. The flooring materials are harvested from trees that are dense and durable. This is what makes hardwood flooring a great choice because of how sturdy this type of flooring is. While you'll need to maintain it, hardwood flooring doesn't need as much as softwood. Additionally, with hardwood flooring, you can take advantage of some great looking types of wood for your home. If you'd like to add a more traditional element or go the more unique route, then hardwood flooring can be such a benefit. We recommend this type of flooring for those who are looking to renovate areas of their house that aren't exposed to too much water.
Hire Our Flooring Company To Update Your Citrus Park Home
Those that live in Citrus Park are able to take advantage of our Top Rated Local® Flooring Services. When you choose to work with 2 Day Flooring, you can expect to have your needs met. What's great about us is how we'll create an open avenue of communication, so that you'll know what's going on with the installation or you have any of your questions answered. We strive to create a stress-free environment where you won't jump through hoops to ensure a fluid process. We know how stressful your life may be, which is why we want to make the installation and the entire design process as simple as possible. If you'd like to take advantage of our fantastic flooring services, then contact us today to get started.